You may remember that our friends at International Animal Rescue (IAR) Indonesia rescued and cared for a 15-year-old male orangutan with a severe snare wound to his wrist. When they rescued him from a village, Kumbang still had the four-metre rope snare embedded in the flesh of his wrist, with the injury reaching down to the bone.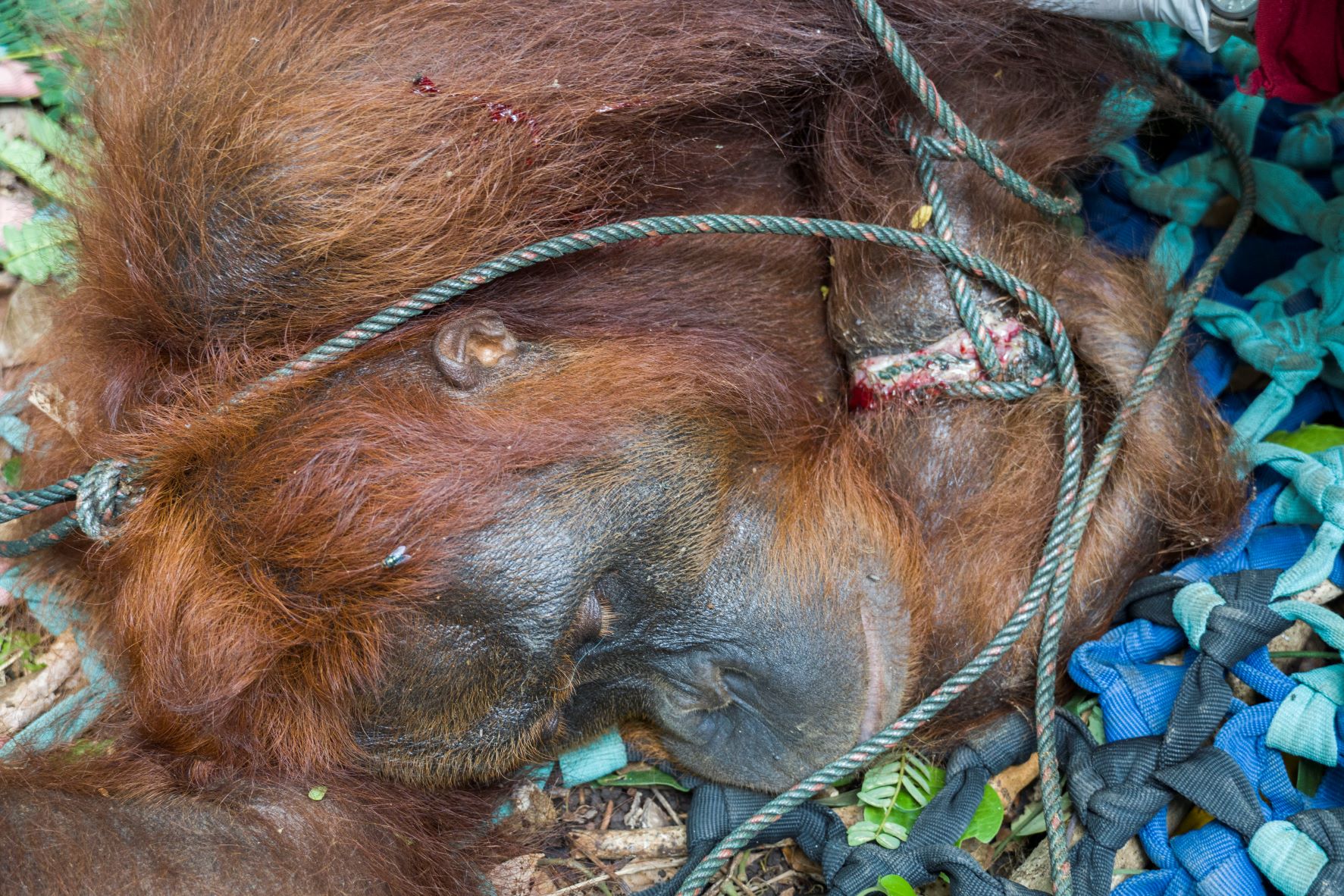 Without urgent medical help, the wound would have become even more infected and Kumbang could have lost his hand, and most likely his life. Kumbang was in the care of the IAR team for a number of months, and as his wrist is now healed, he was judged ready to return to the forest. As he's a wild adult orangutan, it was important to release him to the wild as soon as possible. Before translocating Kumbang, IAR-Indonesia conducted a full medical examination to ensure he was fit and healthy and that his wound had healed sufficiently.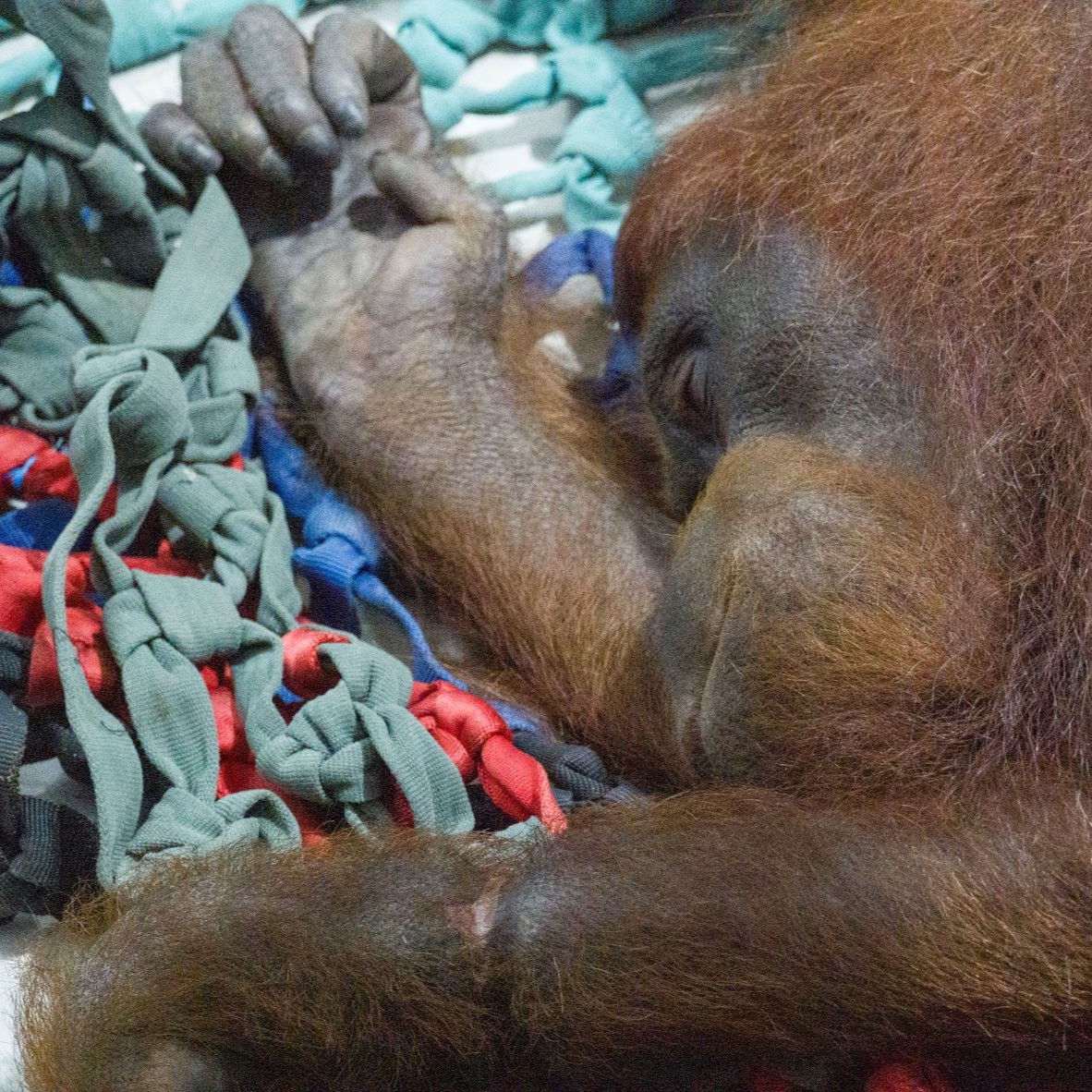 During Kumbang's recovery in their sanctuary, IAR-Indonesia investigated different areas for his release; the key was to find a forest with sufficient food sources to sustain him and other orangutans living in the area. Returning an orangutan to the forest is always a complex operation, requiring many staff including rangers, veterinarians, orangutan carers, communication officers and more. You can see below just how many people are involved to transport one orangutan to safety.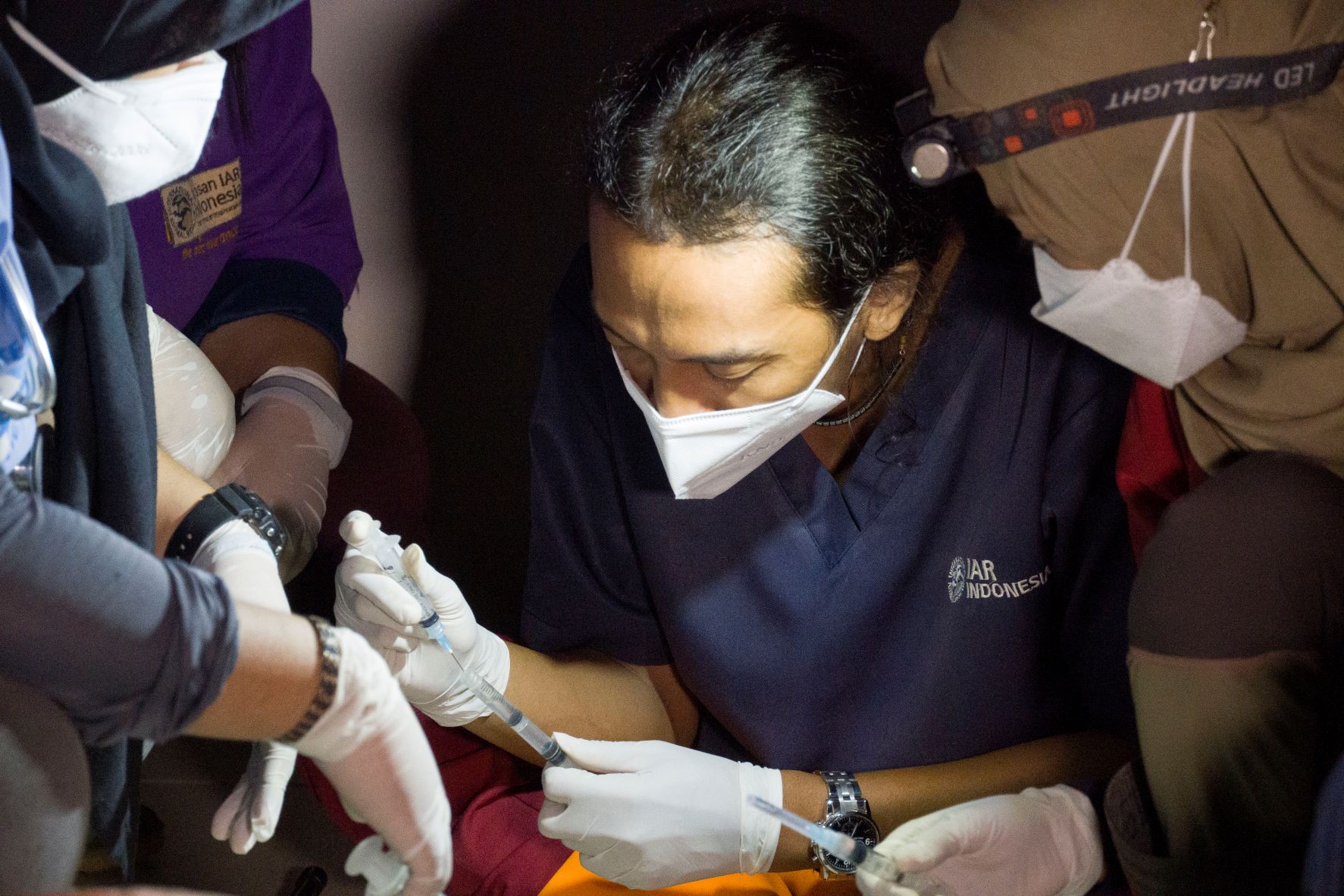 The translocation process went without a hitch, setting Kumbang up for a long healthy life in the wild. We're proud to have supported the IAR-Indonesia rescue teams for over a decade - and we're thrilled to see Kumbang back where he belongs. Well done and thank you to all involved!
Below: Kumbang at the IAR-Indonesia sanctuary before he was released into the wild