Do you remember Antak? He's one of the six orangutans who had been waiting for years for a chance at freedom. And now… after a long and complex mission from our BORA rehabilitation centre, he is now enjoying freedom on a beautiful forested pre-release island! And it's thanks to you, our generous donors, that Antak's dream of freedom is now a reality. Thank you.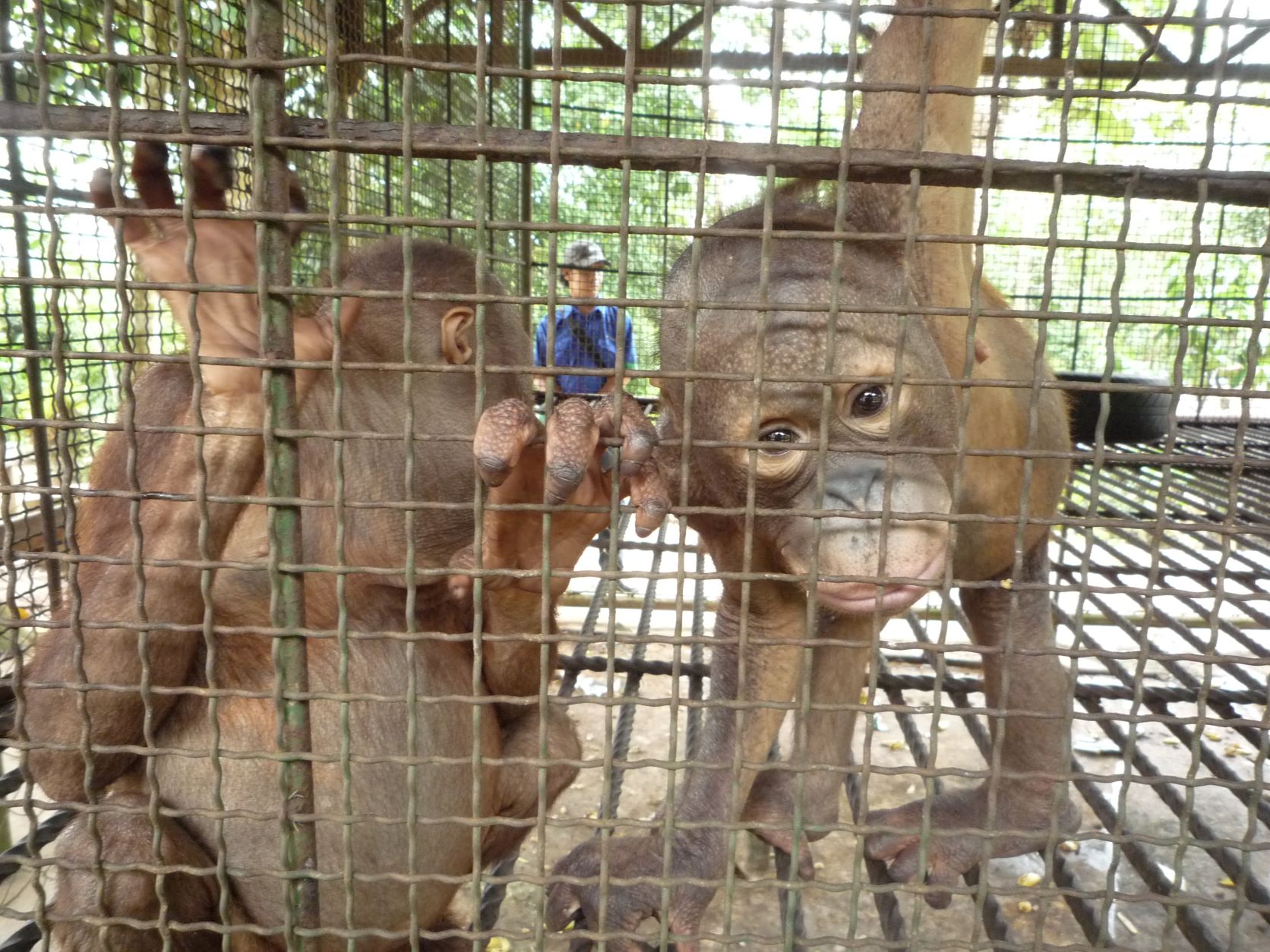 For many years, Antak lived in a cramped metal cage in a zoo, far from fresh air, sun and trees to climb. Although male orangutans are largely solitary, Antak was forced to live in these cramped quarters with two other males, Nigel and Hercules. The three orangutans were starving when they were rescued back in 2010, and their long path to freedom began.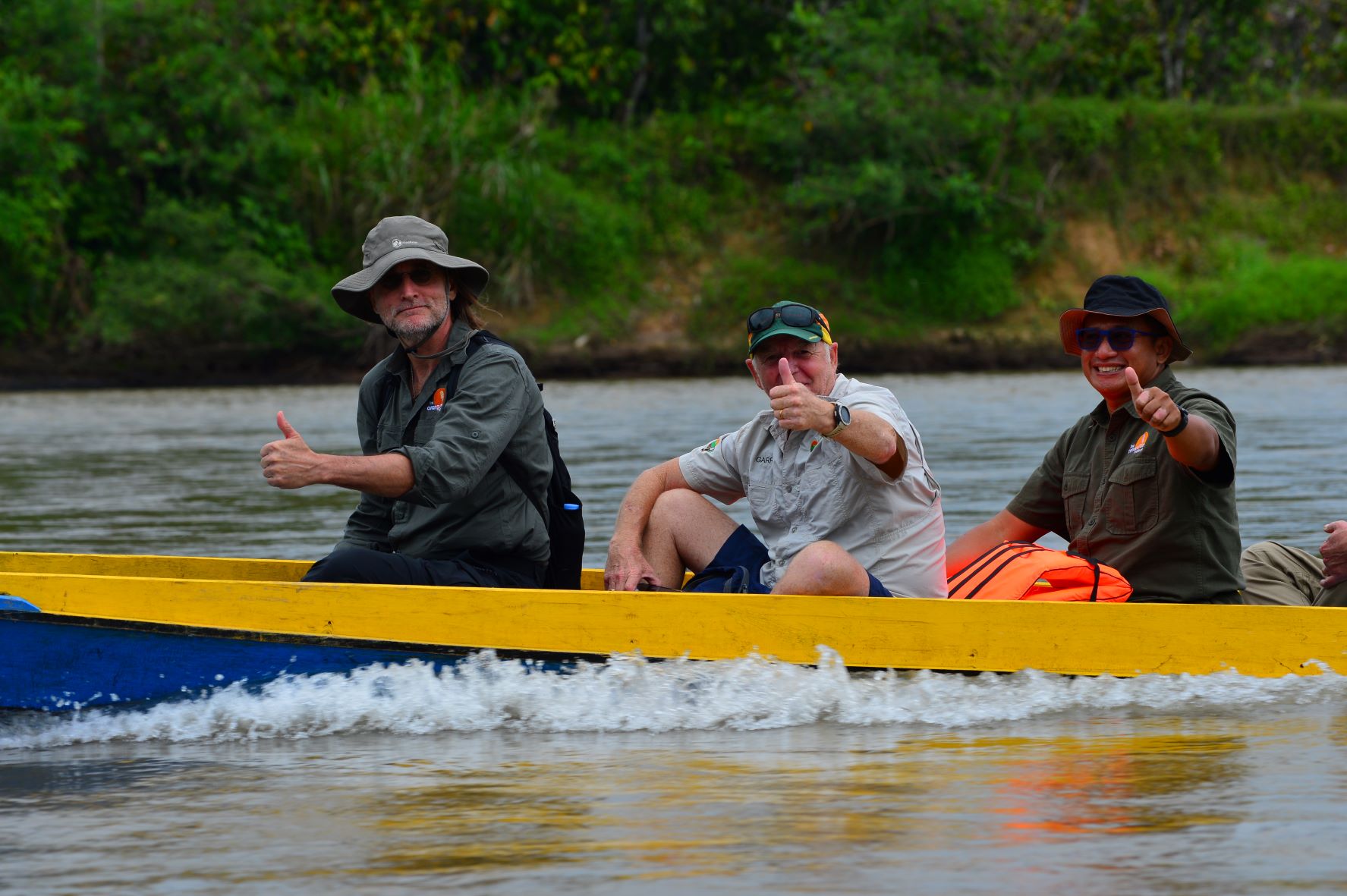 Above: Our Founder Leif Cocks; Garry Sundin, Founder of our tour partner Orangutan Odysseys; and Hardi Baktiantoro, Founder of Centre for Orangutan Protection and our BORA partner
Although Antak is now out of his cage and living like a wild orangutan, he still has a little way to go. A pre-release island is just as it sounds - a halfway island for orangutans before they can move into complete freedom in the forest. Antak will now have the chance to further develop his 'wild orangutan' skills, including nest building, foraging and climbing, and our team will continue to monitor him until he can be released into the Busang Ecosystem. One other orangutan currently lives on Bawan Island: Hercules, who has been there for a number of years.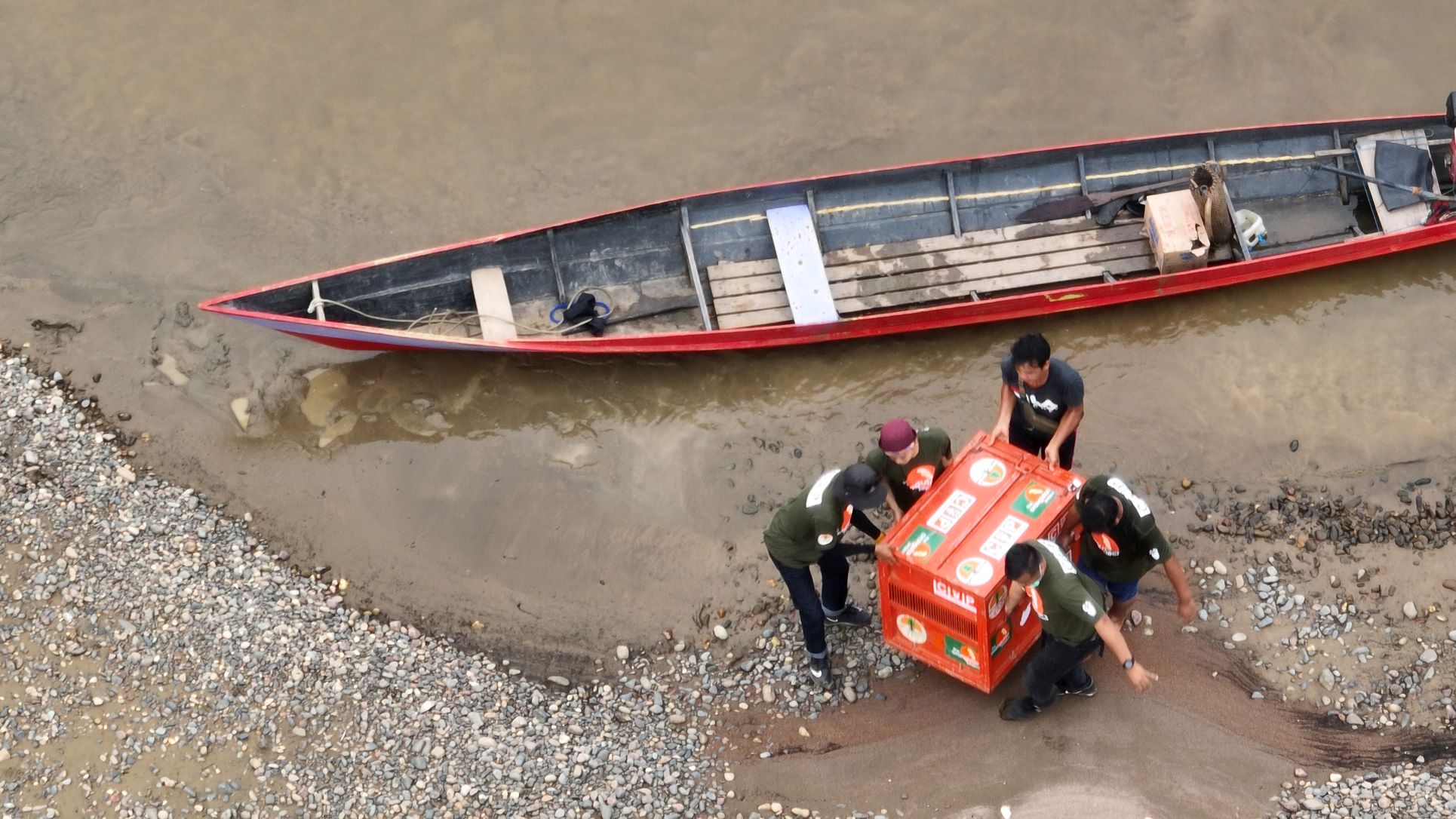 We're hoping that we can translocate Hercules soon, so he can join the other truly free orangutans across the waters in the Busang Ecosystem. You may remember that Nigel was moved from this island to Busang back in July, making room for Antak on the forested island. It's a slow, complex process, a kind of wild game of 'musical chairs', moving one orangutan at a time to create space and opportunities for the next to be released. And when Antak has moved to the Busang Ecosystem, the final of the 'BORA Six', Memo, will take up residence on this island paradise.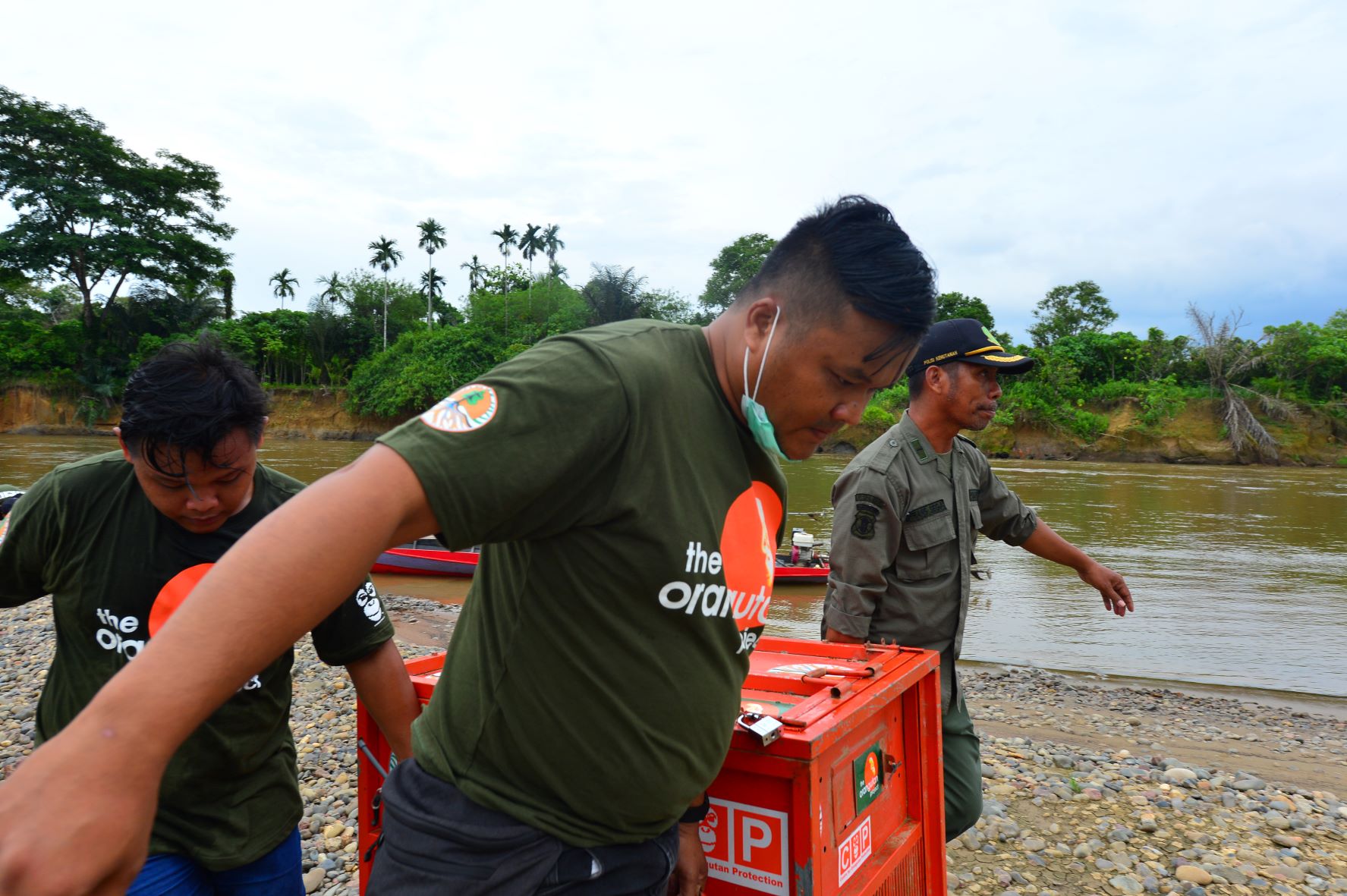 Thank you for all your support over the years, and especially for the donations you provided in June this year, which have given freedom and new life to Nigel and now Antak.