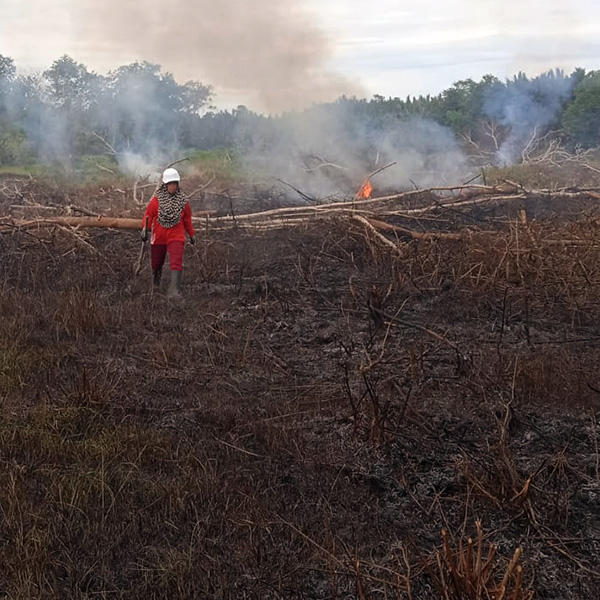 The forests of Ketapang in West Borneo are a hotspot for forest and land fires. And these fires are threatening the survival of the Critically Endangered Bornean orangutans that call these forests home.
That's why we must protect them and their remaining habitat from fires if we are to save them from disappearing forever.
With the dry season starting in April, we urgently need your help to fund fire-fighting teams.
Please donate by 31 March to fund the all-female forest fire prevention teams - collectively known as 'The Power of Mama'.
Your gift will provide the training and equipment these brave women need to work on the frontline to prevent and fight wildfires.
What's more, by supporting this project not only will you help protect nature, but you'll also be helping to close the gender gap.
By empowering women to engage with environmental issues, we can fight fires, save wildlife, and change lives for the better.
As we celebrate International Women's Day in March, with its 'Embrace Equity' theme, we too celebrate these inspirational all-female teams.
Note: Implementing partner - Yayasan International Animal Rescue Indonesia (YIARI) and the Ministry of Environment and Forestry.