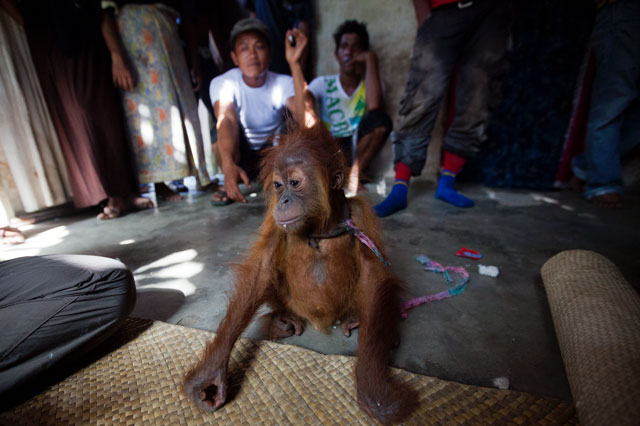 Chocolate became an orphan when his mother was killed as a result of land clearing
Image courtesy of Paul Hilton and SOCP
Join our existing donors and make a real difference. Most of our work is made possible by our individual donors who make a small monthly contribution. We have a strategy to ensure orphans and displaced orangutans are returned to the wild where they belong. We have a plan to ensure the survival of the orangutan in the wild. We need your help to enable us to put our plan in action.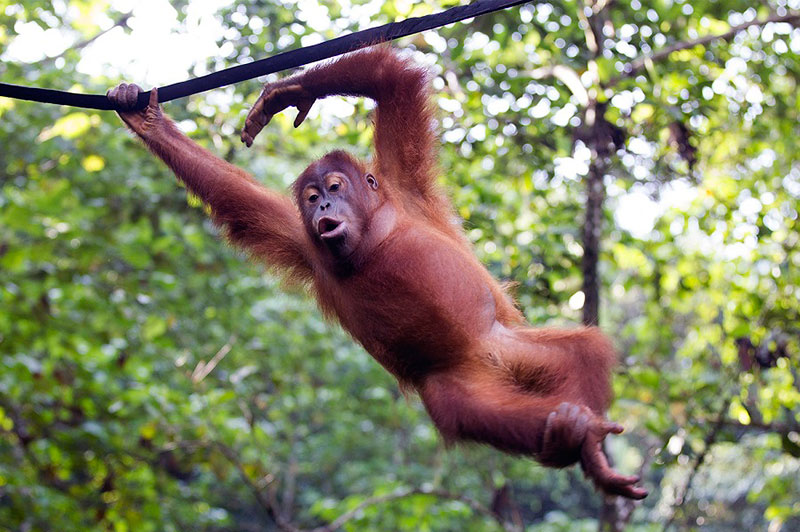 Chocolate is now free and protected. Thanks to our donors.
Image courtesy of Paul Hilton and SOCP
Click Here to Make a Difference
The Orangutan Project has a holistic approach to conservation, we don't just rescue orangutans. Our conservation philosophy is:
Secure and acquire orangutan habitat by purchasing or gaining concessions around national parks.
Protect the land using our Wildlife Protection Units which patrol and keep the habitat free of illegal logging and poaching.
Rescue, rehabilitate and release infant orangutans and displaced orangutans.
Educate and empower the local villagers and indigenous people. Teach the value of conservation, advice on better eco-friendly farming methods, support medical and care programs, and legal assistance.

Secure • Protect • Rescue, rehabilitate, release • Education and Empowerment.
We're not asking you to trust us that it will work. We know it will work because we've been successfully growing our projects over the past decade. The Orangutan Project is the world leader in it's approach to orangutan conservation. Our donors have already enabled us to direct over USD$10million into saving the orangutan.
Here are some our recent achievements over the past 12 months:
Orangutan rescues: 78 rescues

Orangutans cared for: 200

Orangutan releases/relocations: 40

Post-release monitoring: 441

Total hectares protected: 332,000

Total orangutans protected: 3,500

Orangutan Caring scholarships: 7 scholarships

Wildlife Protection rangers: 88 rangers

Community development projects: 20 +

Over 100 schools and communities given education classes, with thousands of people being reached

TOP is supporting three major lawsuits in Sumatra